GROW HEATHROW EVENTS:
Weekly workshops:
COMMUNITY WORK DAY Every Thursday, 9.30am – dusk The busiest day of the week with everyone on site to get a diverse mix of big and small jobs done. Planning meeting to allocate jobs at 9.30am Come and learn some DIY, get involved in some building, fixing, tidying, growing, wood chopping. If you can't make it for 9.30am don't worry, we can always find you something to do later. Or arrive on Wednesday night if you want to begin the day with a cup of tea in bed!
GROWING GROUP Sundays, 2pm – dusk (come at 12 for lunch and a tour): All skills and ages welcome to join our organic veg beds where we use companion planting, seed saving, permaculture, annuals and perennials and crop rotation to work towards food autonomy and free ourselves from dependence on industrial agriculture. It is helpful is you call the site phone on 0789075156 to let us know your coming beforehand.
One off events:
WINTER SOLSTICE Sunday 21st December, from dinner time. Come and celebrate the shortest day with us on the winter solstice – then the days will only get longer. This will be a low-key event with delicious food, musical jamming, bonfire and merriment. We're pretty low on funds so we'll be asking people to donate what they can. If you're feeling generous this Christmas, you can donate through our website (donate button on the right hand side, half way down the page) http://www.transitionheathrow.com/
SHAZAM WINTER PROGRAM OF EVETS AND WORKSHOPS Building on the success of our autumn program of Shazam events and workshops, which included building a bike powered washing machine, solar panels and more, we're going for round 2, and are planning a winter workshop program. Do you have a skill you can offer? Winter Shazam will run in January and February 2015 and we'd love it if you were involved. We're looking for people and organisations to offer workshops, events, performances, skill-shares, talks or just whatever it is that you do best, that can run at Grow Heathrow or in the wider villages between January and February. If you think you can contribute to furthering the aims of Grow Heathrow, or know someone else that might, then please email us with a proposal of what, when and how, by Wednesday 10th December to info@transitionheathrow.com Education for the Future.
GROW HEATHROW 5TH BIRTHDAY! Save the date – Weekend 28th Feb / 1st March We're holding out for that chilly start of Spring and hoping we'll be able to mark our 5th year in this incredible place. Grow Heathrows birthday is on the weekend of the 28th Feb / 1st March so save the date and keep your fingers crossed that we'll be celebrating together. What do you want Grow Heathrow's 5th Birthday to look like? We want your thoughts and involvement, so get imagining. We'll also be looking for people to get involved in preparing, cooking, creating, teaching etc, so have a think about what you could offer on that weekend / the week run-up. More info soon. info@transitionheathrow.com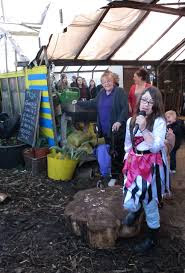 EVENTS IN THE VILLAGES:
OTHER GOOD STUFF IN THE AREA:
---